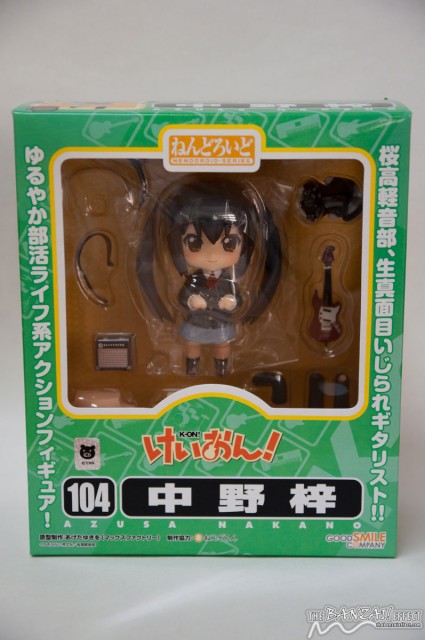 I have gotten my hands on Azunyan so sit down and prepare for a flood of delicious azunyan pictures!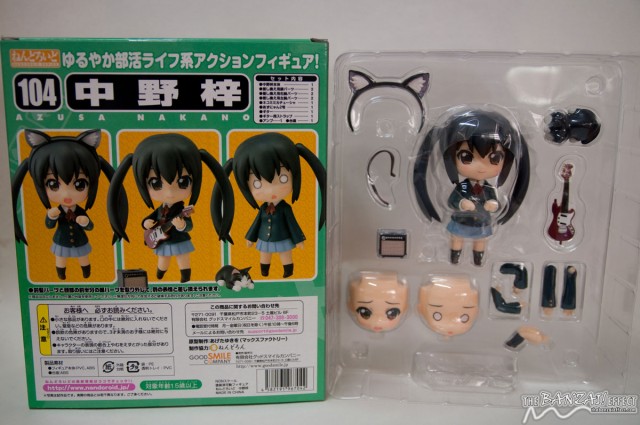 For this review, we have Nakano Azusa, the youngest member of the K-ON! gang!
Azusa is perhaps one of my favorite characters in the K-ON! series, the other being Mio.
I guess both of them being the more serious of the bunch is somehow endearing to me.
Or perhaps it is watching them getting coerced/bullied/mind fscked into also sorts of situations that I find amusing. Hmm……
As usual, click on the pictures for a larger version.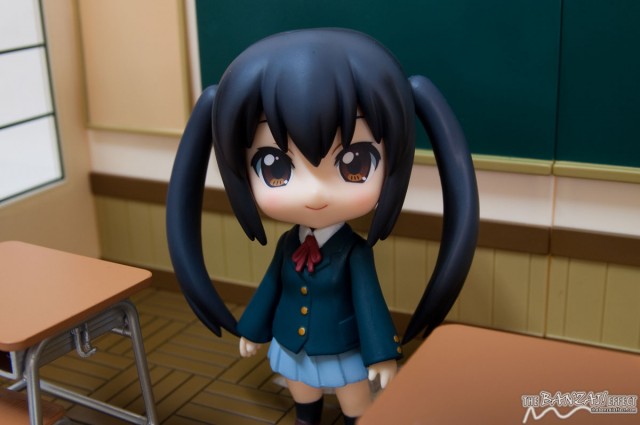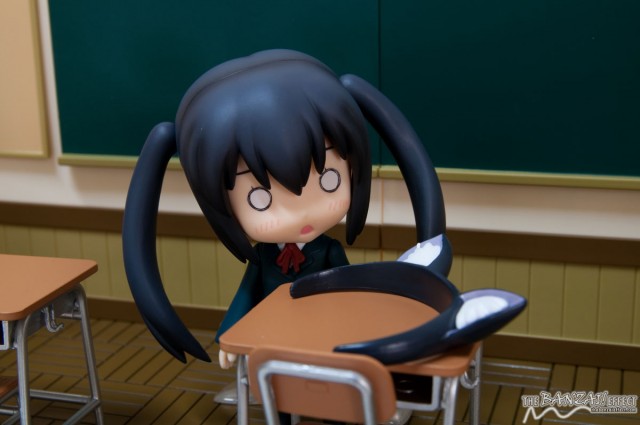 Azusa:"What is this doing here?"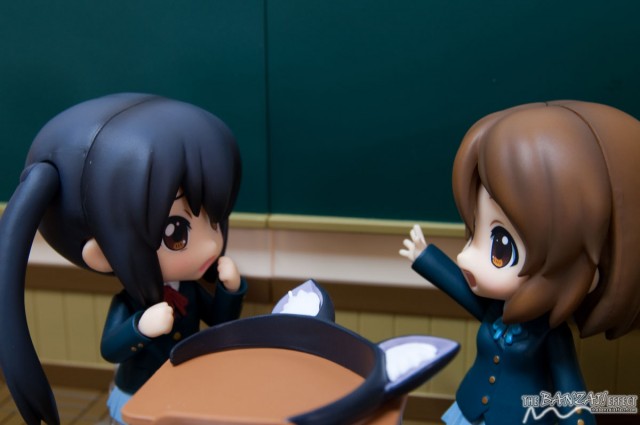 Yui:"Azunyan!"
Azusa:"Yui-senpai!"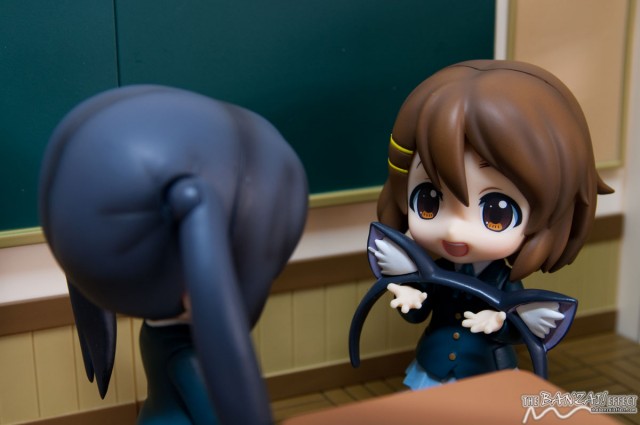 Yui:"Try out this new nekomimi hairband I just bought!"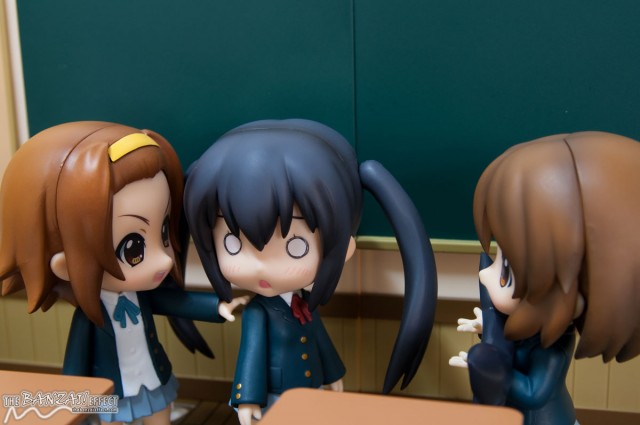 Ritsu:"Give it a try Azunyan!"
Azusa:"But……"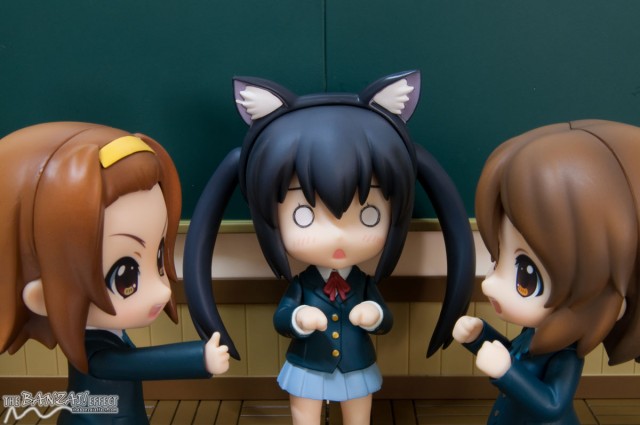 Ritsu:"That was awesome wasn't it Yui?"
Yui:"Uwooh!"
Azusa:"I feel like I just lost a part of myself…"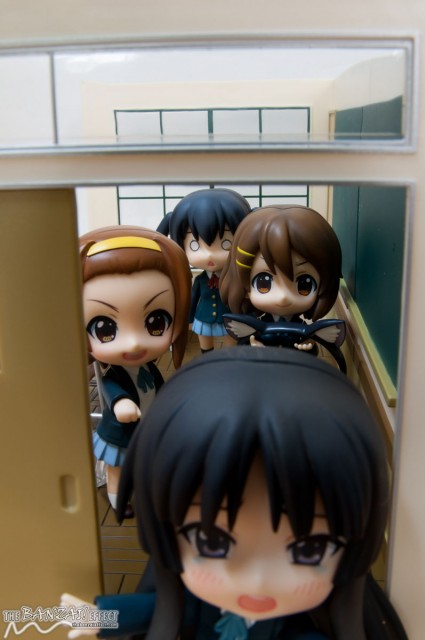 Ritsu:" You are next Mio!"
Mio:"Nooooo!"
Muahahaha =DD
Decided to go for abit of a change and place the skit before my thoughts.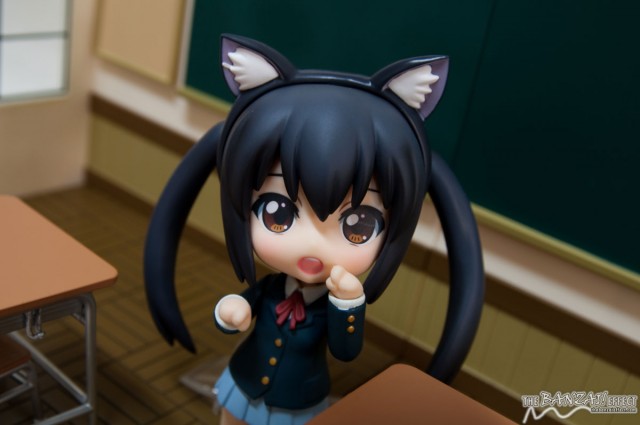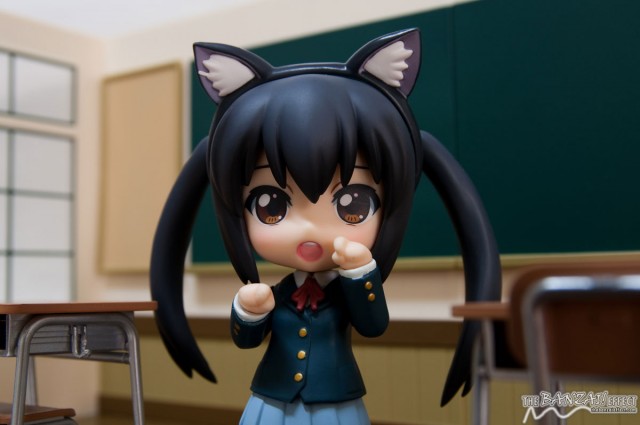 Azunyan is a plastic ball of moe.
Detail-wise she's great and her stand fits very well. This is compared to Yui and Ritsu whose stands seem rather loose.
I have yet to get Tsumugi yet so that will have to come later =X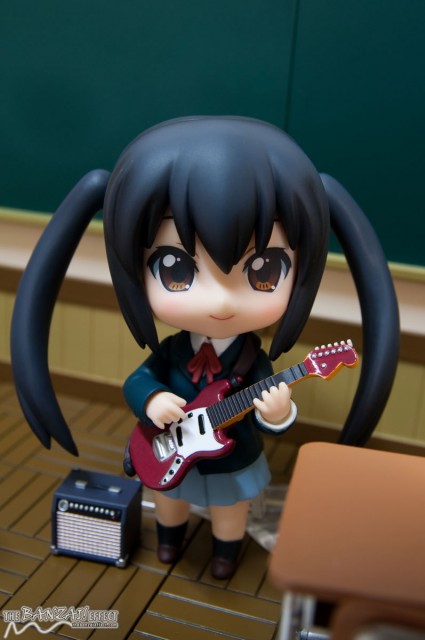 Azusa comes with 3 facial expressions, a few sets of arms, a nekomimi and of course her guitar and amp.
A full combination of these makes for a very cute Azunyan.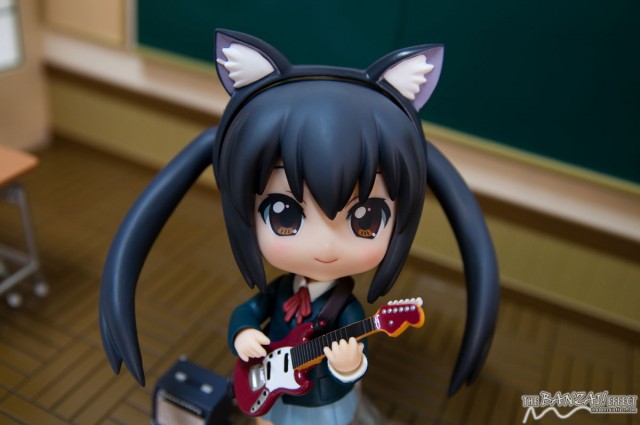 Also included is a cat though I cannot recall seeing the cat in the show for the moment. =/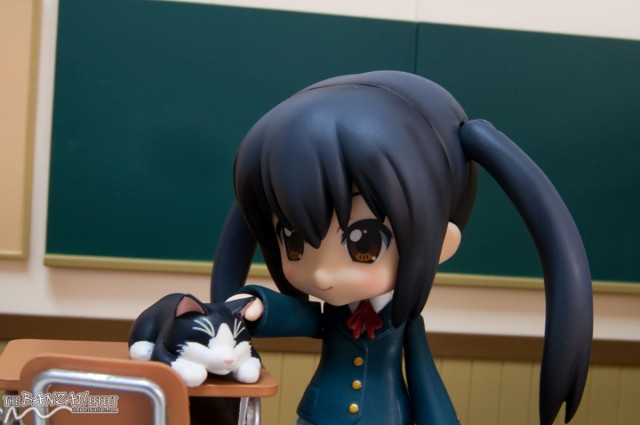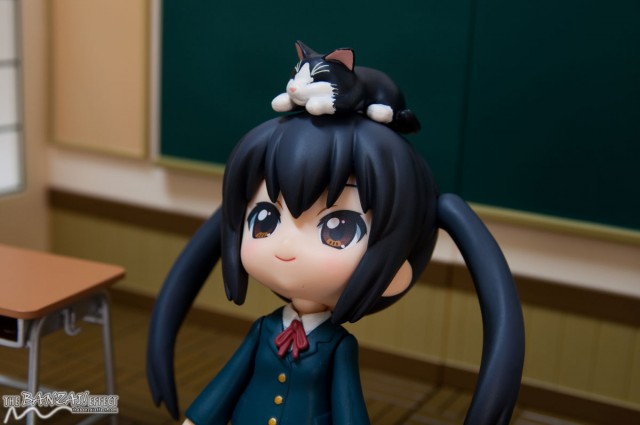 Sharp-eye folks would notice that in the pictures, alot of arm swapping was involved in the shoot.
That is the charm of collecting the K-ON! Nendoroids as they all wear the same uniform, allowing the the different arms to be used on the different characters. This opens up alot more options as compared to your usual nendoroid purchase.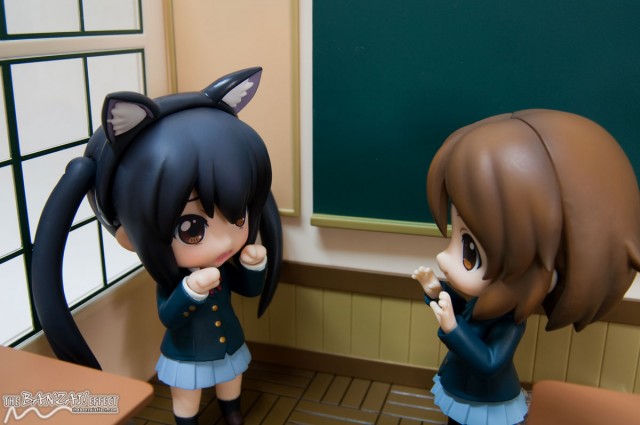 Azusa:"W-what are you doing Yui-senpai?"
Yui:"I'm taking you home of course!"
Tsumugi's late in coming as I will be getting her in the July re-release.
Counting the days till I can complete the K-ON! nendo set =3