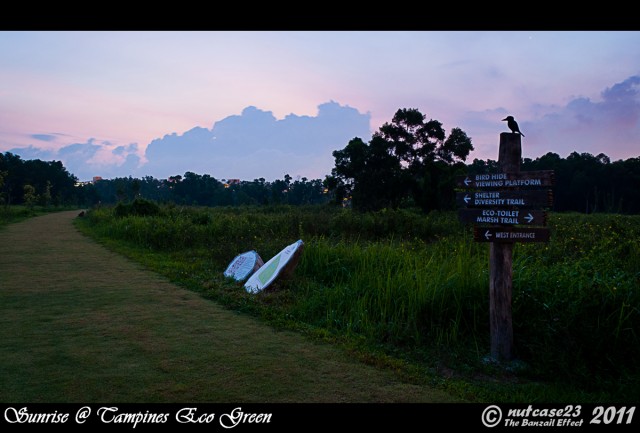 I believe I have mentioned before I enjoy shooting sunrises and sunsets.
Especially sunrises.
But getting my lazy ass out of bed usually isn't an easy job.
That said, Mother Nature hasn't be particularly kind to me whenever I do these sunset/rise chases, often giving me overcast skies or blah weather.
Its either that or my techniques with regards to sunrise/set photography needs alot more work.
I suspect it to be the latter.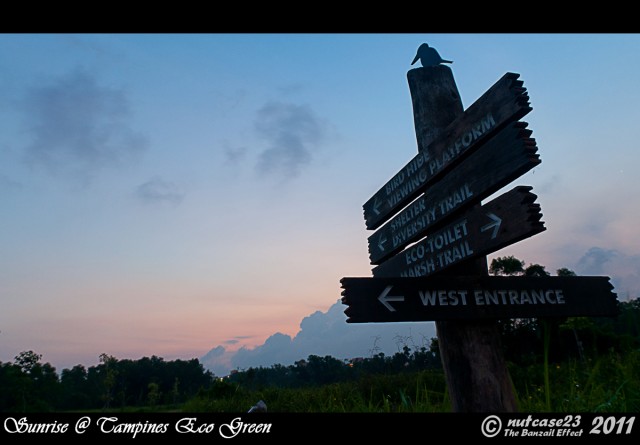 Still, I'll try my best and work things out along the way.
And that brings me to Tampines Eco Green, a newly opened nature park of sorts where the sunrise is purportedly awesome to shoot at the right moments and happens to be close enough for me to get to without waking up at obscene times of the day.
Sad to say, I didn't find the right moment.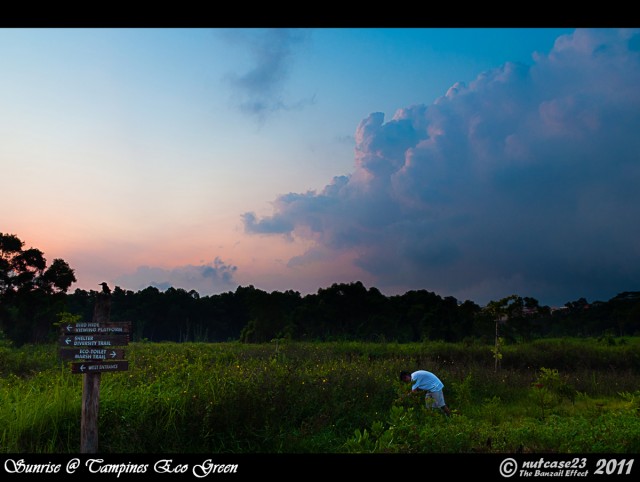 But I'll get it. Eventually. Hopefully.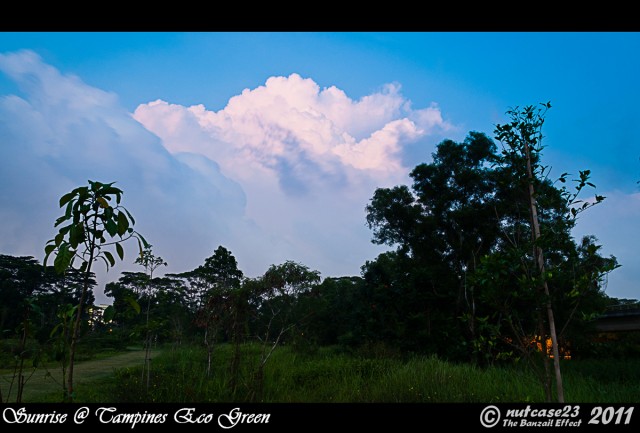 I think I managed a few half decent shots though.
I did attempt HDR but I failed miserably at the settings.
Think I'm not cut out for it.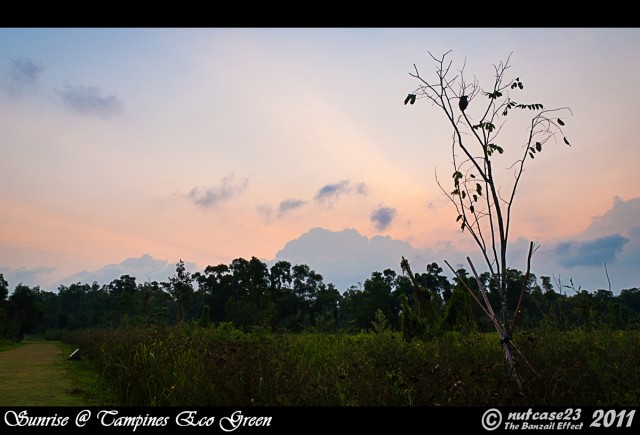 Tampines Eco Green as a nature park is kinda blah to me.
Maybe the recent construction work scared off most of the wildlife and it would take sometime before they return.
I guess it warrants a revist sometime in the future.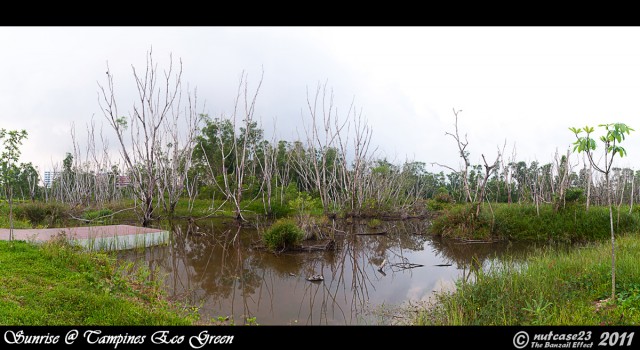 I guess an interesting feature of the park is the fact is doesn't have any lamp posts, ostensibly to not to disrupt wildlife at night.
Though considering its location smack dab in the middle of housing areas, I have my doubts of the variety of wildlife to begin with. But then, I may be surprised.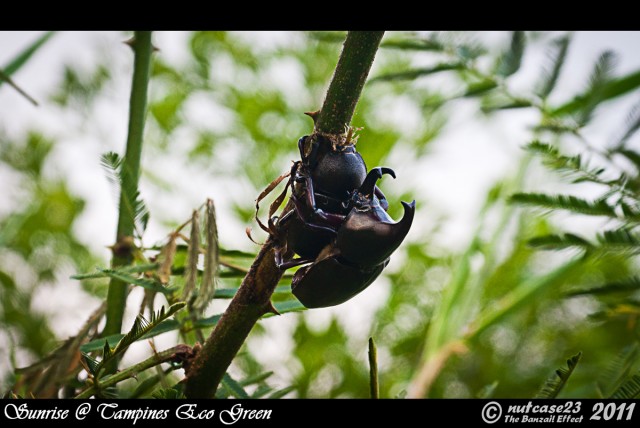 At the very least, the insect life there seems unaffected. Just look at this amorous couple here. 8D
I didn't really pay attention to the insect life until I came across some other photographers who were there to do macro photography. It piqued my interest so I went hunting a little with my macro lens.
Suffice to say I will pay more attention to them in the future.