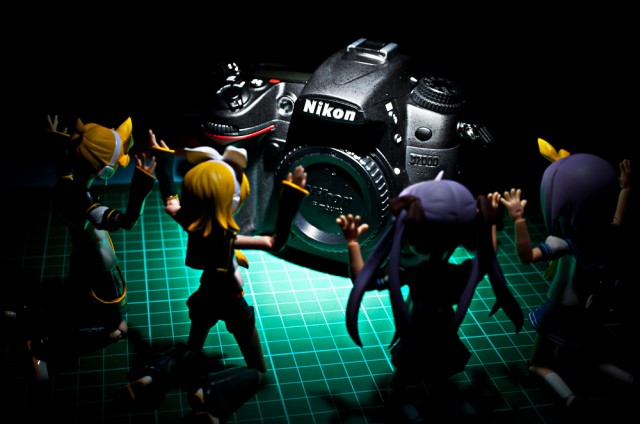 After only a year plus a few months of using my dear Mayu-chan (Nikon D5000), I have taken the next step and upgraded.
To be honest, when I got my D5000 I didn't envision myself progressing this fast to my next camera.
Then again, I didn't realise my scope would expand to more than what my D5000 could offer me. While I regret not buying a D90 back then, I do not regret buying Mayu-chan.
As such, Mayu-chan will move on to her new owner whom I hope will take good care of her whilst I get acquainted with my new weapon of mass PEW PEW PEW 8D.
Even them figus are acknowledging their new master 8D